Welcome to the Ross Elementary web page. As you walk our halls and listen in on the learning that takes place in our K–6 classrooms, you'll recognize that fun and learning go hand in hand at Ross. We are a tight-knit community of hard-working, hard-playing, success-oriented individuals who work together to bring about the academic and personal success of every student in our care.
Ross Elementary: The Home of Superheroes!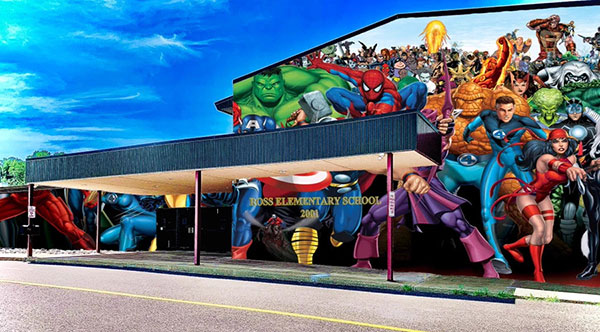 A Message From the Principal
Dear Ross Elementary Families,
Welcome back! This year's academic summer camp was a huge success, and I'm so excited to start the 2023–2024 school year! We are going to have another very successful year with several different activities planned to make this year once again a great one! I am excited to announce that classrooms are currently being prepared, and I'm most looking forward to seeing all the students, especially meeting our new incoming kindergarten class. I am happy to announce that we have made several curriculum changes to better meet the needs of our students! The kindergarten and new student orientation is set for August 29. This year we have a new PTO board that I am excited to work with so we can provide our students with the best experiences! Finally, if you have any questions or concerns, don't hesitate to reach out to me. Once again, get ready for another fantastic school year!
As always, remember that good people will do great things!
Take care, and stay strong!
Mr. Matt Nonnenberg
Ross Elementary School
Principal
(570) 477-4300
Latest News
We are always up to something new. Visit this page often to see what's happening. You'll find upcoming events as well as the latest news about some of the great things going on at our school.
Text Alerts
Please stay aware of any severe weather, early dismissals, or delayed starts. We do not serve breakfast on days there is a delayed start. Find all school changes due to weather on local news stations, or register for calls and text alerts by emailing our help desk with your student's name and the phone numbers you want to register for the one call system.
2023 First Quarter Honor Roll
We are proud to announce that the following sixth-grade students made the first-quarter honor roll. Keep up the great work!
Dean Anusiewicz
Hunter Blat
Isabella Cox
Tyler Devens
Adyson Harris
Ayla Harvey
Gabrielle Heinrich
Madelynn Holcomb
Lennon Jones
Stefania Kabata
Aubrianna Kottler
Edward Kyttle
Macz McBride
Jesse Miller
Jacob Mock
Robert Montignay
Adrianna Neary
Sabrina Noto
Ella Paull
Trinity Quare
McKenna Riaubia
Garrett Shaffer
Jacob Staub
Holiday Spirit Week
December 18 through December 22 is our holiday spirit week! Participation is up to each student; join us and show your holiday spirit.
Monday, December 18: Merry Monday - Wear red and green.
Tuesday, December 19: Sweater Weather Tuesday - Wear your best ugly sweater.
Wednesday, December 20: Flannel Wednesday - Wear your favorite flannel.
Thursday, December 21: Long Winter's Nap Thursday - Wear your pajamas.
Friday, December 22: Holly Jolly Friday - Wear your most festive outfit.
Congratulations Jr. Knights Football!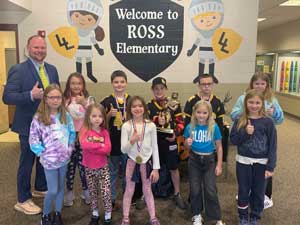 The Lake-Lehman Jr Knights 10U Football team won the Superbowl championship on Sunday, November 5, 2023, against Plains. Our Jr. Knights are the Wyoming Valley Junior Football League Conference Champs. Congratulations on a great season and an incredible victory against Plains! Thank you cheerleaders for your support at each game! 
Recess
All students will be going outside each day for 30 minutes for recess. Please be sure you dress your child appropriately with a warm coat, hat, and gloves each day so they can enjoy their time outside.