Human Resources Staff
Tabitha Miscavage Spagnuolo
Benefits/Personnel Manager
P: (570) 255-2707
Send Email

Volunteers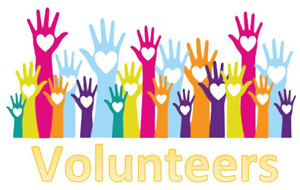 Lake-Lehman School District Volunteers: Please check your clearance dates. Clearances expire five years from the date printed. Many volunteers will require renewal in the 2023–2024 school year. New volunteers must submit current, applicable clearances to their child's school prior to obtaining approval by the school board at monthly meetings. Current volunteers who have already obtained approval may remain active by simply updating the needed clearances without needing further formal approval. Thank you for your support!
Job Postings
Administrative Vacancies
Building Blocks LL Early Learning Center Vacancies
Lake-Lehman Early Learning Center is hiring Full-Time Toddler Teachers.
Call (570) 905-3322 for more information.
Professional Vacancies
Other Vacancies
Employee Links & Information
Title IX Unlawful Harassment Resources
The Lake-Lehman School District has made a commitment to providing a safe learning and employment environment for all students and staff. The School Board prohibits all forms of unlawful harassment of employees and third parties by all district students and staff members, contracted individuals, vendors, volunteers, and third parties in the schools. If harassed, the school board encourages employees and third parties to promptly report such incidents to the designated administrators.
Equal Opportunity Employer
To comply with Federal laws, State laws, and State Department of Education regulations concerning equal rights and opportunities and to assure these within the District, the Lake-Lehman School District declares itself to be an equal rights and opportunities agency. As an equal rights and opportunities agency, it does not discriminate against individuals or groups because of race, color, national origin, religion, age, sex and disabilities as defined by law. The Lake-Lehman School District's commitment to no-discrimination extends to students, employees, prospective employees, and the community.
Our Mission
The mission of the Lake-Lehman School District is to inspire students to achieve personal fulfillment through the context of community, mastery, independence, and generosity within a safe learning environment.